Just so I can keep track of the books I read and the films I watch. Now the problem is how to back track…hmm… (as you can see I might have skipped some months…was probably busy and forgot to update the list…)
2011
- This year I am trying to read all the books I should have read when I was younger or in school. I am also trying to watch all the films I could watch. Yey!
The Year of Tine's Ultimate Movie Experience.
August 30 – FILM Crazy, Stupid, Love BOOK Life, the Universe and Everything (part 3 of Hitchhiker's Guide)
August 29 – FILM Cars 2
August 28 – FILM Tween Academy: Class of 2012 - ah yes. I accompanied my Mom who is a fan of the little tweens.
August 27 – FILM Trainspotting
August 26 – FILM A Scanner Darkly
August 22 to 26 – BOOKS A Hitchhiker's Guide to the Galaxy and it's part 2 The Restaurant at the End of the Universe
August 21 – FILM Rock 'n' Roll High School
August 12 – FILM The Rise of the Planet of the Apes
July 22 – FILM Wall-E (2008) – Apparently I already watched this a long time ago – and forgot. Oh well, it's still a cute film.
And like the best sci-fi stories, it's a critique of mankind.
July 21 – FILM Black Swan (2010) – Riveting. This is one of the few films that actually moved me. I loved every bit of it – the mind tricks, the dancing, the dark feel of the movie. And it didn't seem like a big production. It was small and intimate. The story was genius. I have been wanting to watch this for so long. Why oh why…
July 15 – FILM Harry Potter and the Deathly Hallows Part 2 (2011) – At last! I had to buy tickets in advance since most theaters were selling out during the first two days. It was perfect. For the first time (out of all the HP films), I couldn't find any flaws (well some, but very minor). The pace was a bit brisk but I loved the slow and silent moments in the film. I actually cried a bit. I wish I had time to read the books again! Yates did a pretty good job. Potter fans are grateful.
July 14 – FILM Monte Carlo (2011) – Yes. After so long I was able to watch a chick flick again. In fairness, I laughed several times. Very light – the way I like it. My boyfriend was trying to inject some critiques by saying that it's "about" public-private partnership in education but I think that's over-reading. Come to think of it, there's no government in the story. It's mostly CSR mode. Not that I'm saying that he is wrong to point out that these films have ulterior motives (of course I can't complain because I dragged him into watching it). Base-superstructure. Amen.
July 9 – FILM Breakfast Club – Indeed one of the best high school films ever. It was short and light and very real. It's definitely a classic that every film-lover should watch. Though, it's very short narrative left me wanting to know what would have happened to the characters.
July 8 – FILM Temptation Island – It was actually a nice film. Feel-good. I was able to laugh several times so it was a pretty effective movie. Of course the story and the acting is so-so but I was impressed at how it had really copied the original. I wasn't able to watch the original but there were snippets during the credits (with similar scenes of both films played at the same time).
July 3 – FILMS AgitProp
July 2 – FILM Transformers: Dark of the Moon (2011) – This film had really low ratings but it seemed pretty decent for an action film. Well, the acting was not the best but it didn't seem like a disaster. Perhaps I should watch the first two films of the series to better understand the fans. Of course, the plot was pretty thin, but compared to Green Lantern it was passable.
June 30 – FILM  Sans toit ni loi/Vagabond (1985) – I attended the French Film Fest in UP and watched this Vagabond. It starts in medias res with the body of a woman – like a mystery film. The plot immediately interests the viewer and raises a lot of questions about the mysterious Mona (many of which are left unanswered). I liked how the story was presented with the (as usual, i know) slightly non-chronological narrative. And the character of Mona is such a…character. The story abruptly ended without the usual closure (though it did have a conclusion). You should watch it.
P.S. The film won a lot of awards from such as the Venice Film Festival's Golden Lion Award.
June 28 – BOOK War of the Worlds by H.G. Wells (1898) – Homaygahd. I didn't know this was written in 1898. So advanced for its time. No wonder it is one of the revered sci-fi classics. This book set the martian invasion plot that many authors and filmmakers had tried to depict. The narration was superb and was presented in a very conversational and simple manner. And it's even a polemic on British imperialism. Wells is a true and one of the purest sci-fi writers…it's so hard to find modern writers like him. P.S. Orson Scott Card's introduction left me speechless – right on!
June 27 – FILM The Tree of Life (2011) -I tried my best to appreciate this film (afterall it was a Palme d'Or winner in Cannes) but it's just overrated in my opinion. As already pointed out by the critics, it is aesthetically and technically superb but is quite pretentious. Terrence Malick (the director) may be an artist (watch the middle part, the solid story of the family) but he is no visionary like Stanley Kubrick (I felt as if he was trying to be profound or re-create something like 2001: A Space Odyssey). One of the worst things in the film is Sean Penn (his character was a waste. Brad Pitt was really good by the way) talking out loud while sceneries of mountains or his family are being shown…what is life? where were you? It was like listening to a teenager. Ok big questions. But do you really have to say it? Shouldn't the scenes be able to depict the emotion without the words? Show and don't tell. Basic rule in writing and filmmaking. P.S. The first half of the film was like watching Discovery Channel (great shots and CGI though).
June 21 – FILM City of God (2011) – Four thumbs up! I really liked this film, partly because it involved a journalist subplot, and mostly because it was able to deliver a serious story in a humorous way. Award-winning foreign films are the best. They leave you with that colorful taste and feel of a place you have never been to. And yet it is not so foreign but something that you are able to at least understand and empathize with. What is remarkable with this film is that it is based on real characters and events (cool and crazy people out there in Brazil). Really artistic and again that slightly non-linear narrative. I'll have to come up with a list of the best foreign films I watched by the end of the year…
June 20 – FILM Forever and a Day (2011) – definitely a cliche film but I think it was executed nicely. I'm not a fan of Sam Milby or KC Concepcion (or mainstream Filipino movies in general because most of them are, what else but cliche) but the different angling (shoes as a motif) helped. It was a fun movie to watch and child-friendly too (GP rating).
Now I have to find a way to get to Cagayan de Oro and Bukidnon to embark on my own soul-searching adventure.
June 18 – FILM Green Lantern (2011) – Ah. The animation was great. I wish I could have watched it in 3D. That's all. The ending was very anti-climatic (that was that?) and the story was not well-developed. Sigh. The plot had a lot of potential but the writers seemed to have done a rush job. A pity.
June 17 – BOOK Science Fiction: The Best of 2004 - Ah. Finally finished a book after sooo long. As with any anthology, some stories were solid and some were blah. Some didn't even seem to be science fiction. I forgot that I loved sci-fi. I'm happy I was able to pick up this book from a Natl Bookstore sale. The Lost Pilgrim was a nice read and reminded me of the classic texts of Greek and Roman writers. PeriAndry's Quest had a good ending and lesson/insight. Three Days in a Border Town is my kind of short story – visual, engaging and filled with mystery. My Mother Dancing is a cute and heartbreaking story about humans trying to be creators. The People of Sand and Slag has a lot of potential for a bigger story. While both Tourists and Elector provide a glimpse into longer novels, Tourists was confusing and failed miserably in keeping the story intact…in fact there seemed to be no story. Meanwhile, Elector was also confusing (many many characters, sid estories, etc.) and tedious to read but it was pretty engaging and created a very precise and imaginative world of its own. I'm definitely going to read the longer Accelerando.

June – FILM Super 8 (2011) – It received high reviews, I loved it but there were flaws such as the lacking motivation of the scientist (why did he risk his life? not much depth in his character to warrant his actions). And the plot was nothing new – aliens, military, kids. Still, it was a VERY cool film. The kid actors were great – really really convincing. It was like watching a film from another period. The director Abrams follows the footsteps of Steven Spielberg (also the producer).  Let me cite 2 critics: Roger Ebert -  "….Super 8 is a wonderful film, nostalgia not for a time but for a style of filmmaking, when shell-shocked young audiences were told a story and not pounded over the head with aggressive action. Abrams treats early adolescence with tenderness and affection" and Jamie Graham - "Like Spielberg, Abrams has an eye for awe, his deft orchestration of indelible images – a tank trundling through a children's playground, a plot-pivotal landmark framed in the distance through a small hole in a bedroom wall – marking him as a born storyteller". ONE OF THE BEST FILMS OF THE YEAR. :p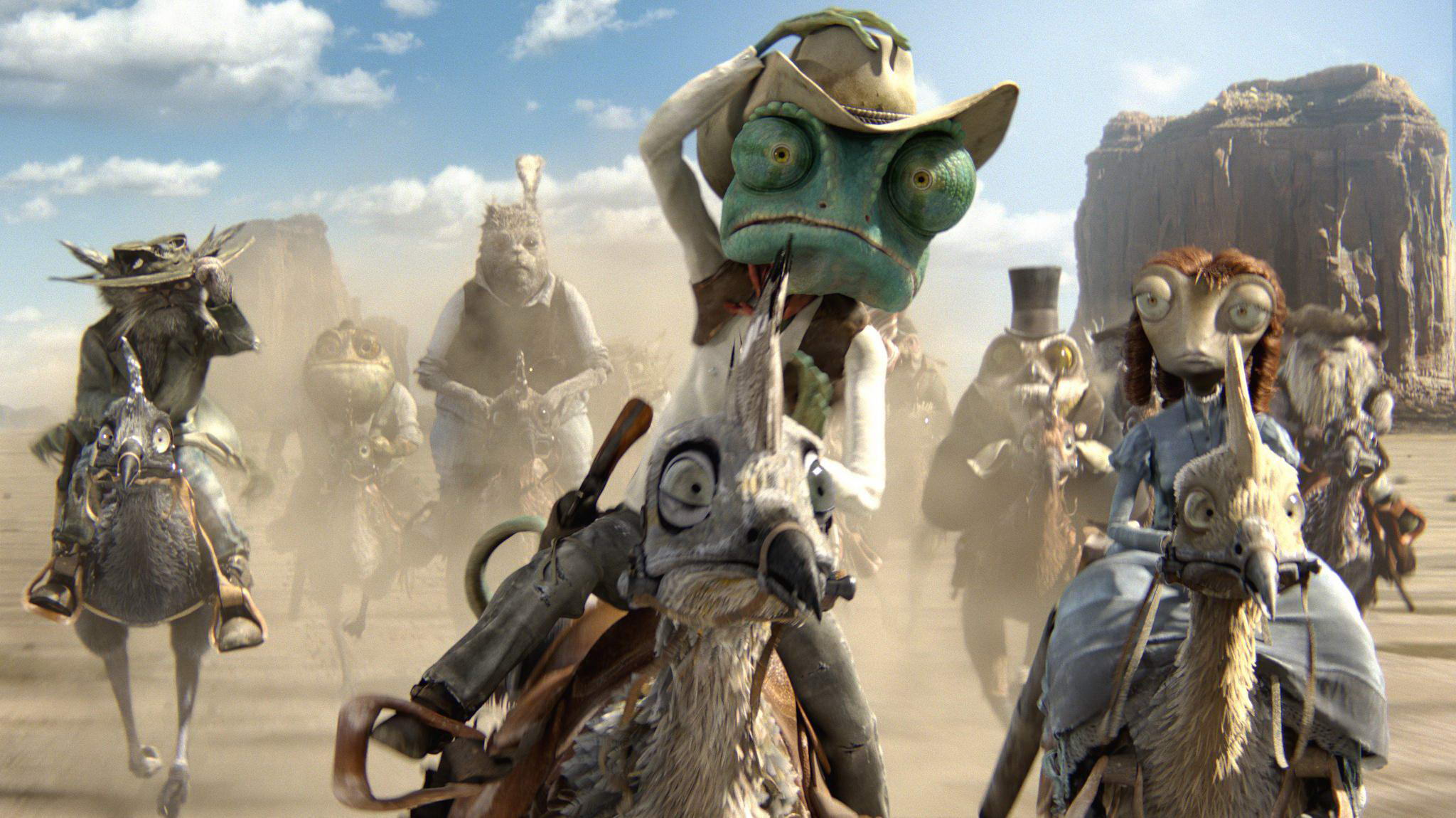 June 11 – FILM Rango (2011) – Brilliant. I'll put it in my favorite animated movies list – together with all those Tim Burton films. It was only after I watched it that I realized that Rango is Johnny Depp. Figures. I just love his humor and his choice of scripts. The use of the Western genre plot and iconic references was cool. I hope to see more modern Western films from Hollywood.
June 6 – FILM X-men: First Class (2011) – My bf said it's not that action-packed but I loved how the story evolved. It is very insightful (on how the characters turned out to be) nd has a "smart" plot. One of the better action-superhero films out there.
(I watched it again with my brother and dad on June 19)
June 5 – FILM 3 Idiots (2009) – The best comedy film I have ever watched! I never knew Bollywood can be THAT witty. As always, I loved the non-linear chronology. The quirkiness of Rancho/Phunsukh Wangdu's character is so funny and at the same time heartwarming. A comedy with a great moral story (amid incorporating a little slapstick).
May 29 – FILM Kung Fu Panda 2 (2011) – FUN! I didn't watch the first one so I'll have to find a copy now. The animation was superb. Hands down to the writers (humor-ful). I'll watch it again with my brother. It was still early when I got home and somehow I managed to watch two chick flicks on TV – Definitely Maybe and The Breakup. The only reason why I watch these films is because I learn new things about relationships. The story of Definitely Maybe was interesting though a little confusing. The breakup was funny and touching but it seemed pretty empty.
May 21 – FILM In the Name of Love (2011) – I seldom watch Filipino films but I got curious with this one. It was actually pretty good. I liked how the chronology was laid out and Aga Muhlach's acting was touching. It's nice to see Angel Locsin in a mature role. The dancing could have been improved.
May 20 – FILM Pirates of the Caribbean: On Stranger Tides (2011) – I love all Johnny Depp films and this is no exception. However, it is quite lacking/deficient in terms of the plot. Nevertheless, it's a good comedy-action film. And I love the missionary character, as well as the mermaids.
May 18 – FILM The King's Speech (2010) – brilliant dialogue, interesting story and great characters. It was more of a short story (in narrative) than a full-length novel (ibig sabihin bitin).
Political musings: something to uplift the royal family's image. The Windsor's PR team is really working hard (remember the Will and Kate wedding?).
May 12 – FILM Priest (2011) – Bitin. 1.5 hours. A really short film – limited funds perhaps. My boyfriend on the economic aspects of the film: Hollywood's really out to get the Asian market (one of the leading ladies/priests is Asian-looking). Me on the cultural aspect: The Church is banking on the popularity of vampire films to make the Church/priests/the religious look cool. The vampires were not really scary but the desert setting was superb.
May 11 – FILM Pulp Fiction (1994) – Brilliantly cuckoo. It's the kind of film that focuses on dialogue. The montage of characters' stories and the non-linear chronology was a really good choice. I hated John Travolta's hair but I loved his character anyway. Definitely a classic. Now I have to get my hands on the film Breakfast Club… P.S. Uma Thurman's the best!
May 10 – FILM Thor 3d (2011) – Simple yet entertaining plot. Dubbed as the movie with the biggest biceps. I liked that how it put science and Norse mythology together.Will watch it again with my brother.
Apr. – FILMS Godfather I, II and III – Now I know why it's a classic. I can't believe I waited so long to watch it. The first two films were masterpieces. The cinematography, acting and characters were all unforgettable and iconic. The III was a letdown though…bad plot, bad acting. I loved Al Pacino (the young one) and Andy Garcia's face. Hated Sofia Coppola's "acting."
Apr. 2 – FILM 9 – One of Tim Burton's (though it was Shane Acker who directed it) animated films (released in 9-9-2009). As expected, it was dark yet enchanting. The characters were adorable but the story was quite sad. The ending did not give much hope to the protagonists but it alluded to the rebirth of a new world. Ooh…the Scientist has a Facebook page with journals about his creations! Kewl.
FILM Wall Street: Money Never Sleeps (2010) – Don't remember when I watched this (forgot to update diary) but it was nice. Not what I was expecting though. The end part was pretty anti-climactic.
Mar. 14 – FILM Ka Bel Documentary – Nakakaiyak. Nakakainspire pero bitin. Nalaman ko na lang sa isang kaibigan kung bakit ganoon ang nangyari. Nevertheless, maganda talaga ang storya ng buhay ni Ka Bel. Nakakatuwang malaman ang kwento ng kanyang kabataan. Epic talaga si Ka Bel. At tingin ko para sa mga katulad kong nabitin, may dalawang libro na naman upang maibsan man lang ang ating pangungulila sa napakahusay na mass lider na si Crispin Beltran – iyong Ka Bel: The Life and Sruggle of Crispin Beltran na isinulat ni Ina Alleco Silverio na nakatrabaho ko dati at nakatrabaho din ni Ka Bel at iyong Ka Bel: Mga Liham. Paborito ko iyong huli dahil nabibigyan ang mambabasa ng pagkakataon na makilala si Ka Bel sa malapitan, kahit man lang sa pamamagitan ng kanyang mga sulat. Napaka-personal at tagos sa buto ang pagkasimpleng tao ni Ka Bel. Sana matapos ko na ding basahin ito.
Jan. 31 – FILMS Rocky Horror Picture Show, Precious, Just My Luck – Yes, it was a marathon last night (started at 8pm and slept at 1am). At last, I was able to watch the infamous Rocky Horror. It was certainly groundbreaking for its time but it's mostly a parody so not much substance in there. And after hibernating in my shelves for months, my loaned copy of Precious finally fulfilled its purpose. But I was a little disappointed. It was a really candid film and entertaining too, but it felt like one of those Hallmark movies… Finally, I caught Lindsay Lohan's Just My Luck in TV. Feel good. And it was actually not that tacky compared to Lohan's other earlier films.
Jan. 23 – FILMS Inglourious Basterds (Quentin Tarantino) – Really cool – as expected. But obviously, the Basterds couldn't have won the war…too many mistakes…and such stupidity. Anyway, that's what made the film funny and cool. Harhar.
Jan. 21 – FILMS Ghosts of Girlfriends Past and What Happens in Vegas – Yes, I am a sucker for chick flicks. These two did not fail me (like what Knight and Day did…see Oct 2010). Both had the right chick flick recipe – 40% humor, 20% outrageous plot, 30% feelings, 10% beautiful people – at least in my opinion that's how things rate. And I watched them while doing my daily news writing. Hu ha!
Jan. 20 – BOOK The Bro Code (Barney Stinson) – This one is, as expected, funny. Stays true to the humor of the TV series that "birthed" it – How I Met Your Mother. Yes, I realized I am not really a wing woman. I can tolerate Barney's Broprinciples…even better than some of the machoshit online.
Jan. 17 – FILM Date Night (Steve Carell and Tina Fey) – A breath of fresh air. Light and funny – but not outrageously funny. Touching. I should remind myself to watch the film again when I get married someday.
Jan. 14 – FILM Raise the Red Lantern (directed by Zhang Yimou, 1991) – a Chinese film on the practice of wealthy men having concubines. It is also said to reflect on authoritarianism. It was really good. The cinematography and all that. Chilling. But I didn't quite like the ending – both the execution and the plot. I read about the novel it was based on. I bet the book is even better.
Jan. 5 – BOOK Lord of the Flies (by William Golding) – The best coming-of-age novel I ever read! And the polemic on humankind is well thought out. Well-written, very descriptive and imaginative. Terrifying.
2010
Oct. 4 – Knight and Day (starring Tom Cruise and Cameron Diaz) – Now I know why it was a flop. Story was too thin and lacking. The characters were funny though.
Oct. 1 – FILM Percy Jackson and the Lightning Thief - It's a nice young adult film…I bet the book is even better. I should ask my brother to read the series.
Sept. 24 – FILM No regrets for our Youth (Akira Kurosawa) – really nice film. My favorite Kurosawa film so far. Has political-historical elements. Set during the protests in Kyoto University and World War 2 (anti-fascist movement in Japan).
Sept. – BOOKS Fight Club and Snuff (Chuck Palahniuk) – Fight Club was how I always thought it would be. The book and the film are so in sync with each other (except some details that were tweaked to make the film more effective). Snuff was interesting to say the least. As the name suggests, it's about sex, but it tackles so many other things and accomplishes its task of providing a light and discreet critique on the industry of pornography.